When properly done, painting aluminum siding will add curb appeal, prolong its life on your home, and save you a lot of money. It is a big job, so if you are not into doing it yourself, cost out hiring a professional. Either way, it will still be less expensive then replacing it.
While it requires very little maintenance, your siding will suffer from normal wear and tear like any other material. With proper preparation and application, a superior quality paint will only need to be repainted once every 5-10 years. When you consider that its normal lifespan is approximately 40 years, having to only repaint it a few times is a good deal.
Painting Aluminum Siding Vs. Replacing It
Aging is normal for your siding, which can make it look less than stellar. Surprisingly, that are few issues that would require you to replace it.
When to paint:
Has small minor dents and dings
Is dirty or stained
Is almost bare down to the metal
Has rust
Has minor holes and perforations due to said rust
Is fading or has evidence of chalking (white powdery substance)
You should only replace it if:
It is very badly dented – large dents that show across several planks
It is no longer attached and structurally unsound
It was improperly repainted over the original factory finish and is now peeling (this can also be a sign that your siding was faulty at the time of manufacturing)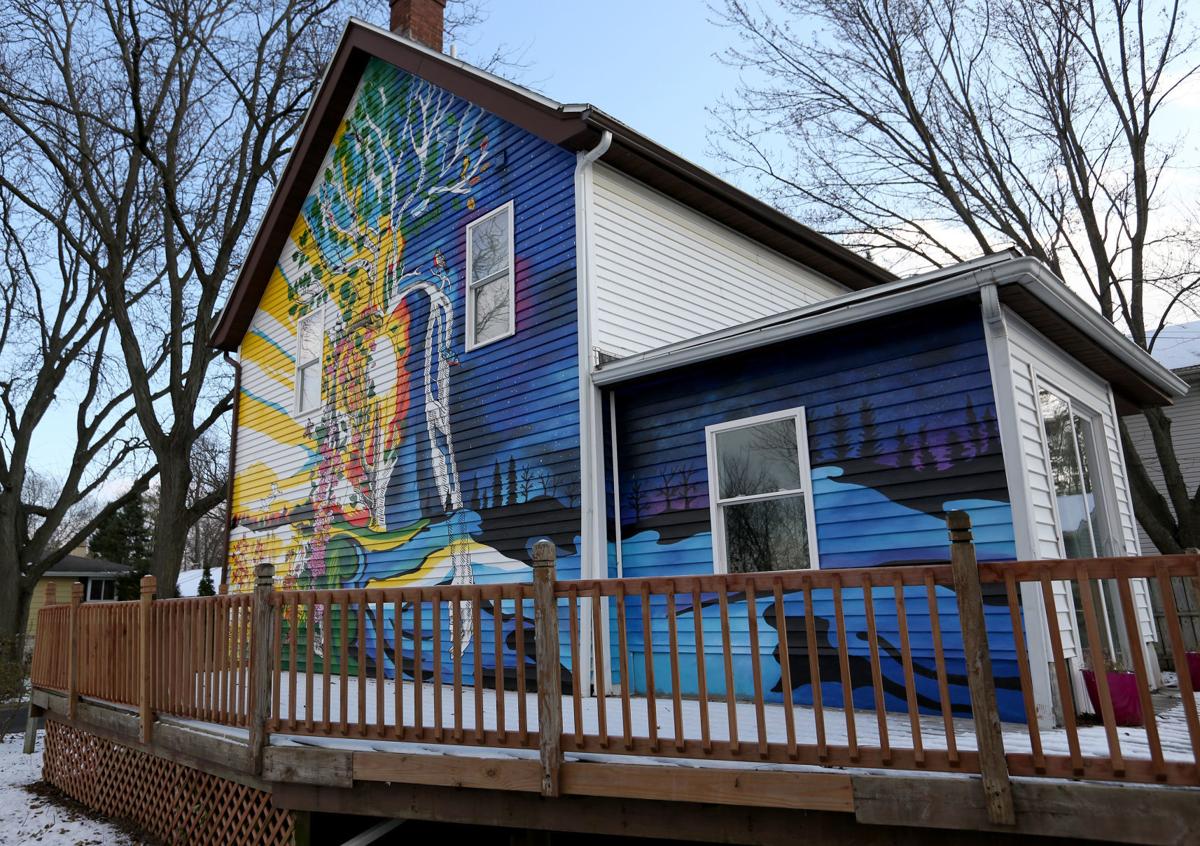 If there are large dents that only affect a few planks, you may be able to simply replace them and paint the rest. You will have to make sure they are still being manufactured, of course. While still more expensive then only having to repaint, you will still save money by not having to replace all the siding.
If your siding has been previously painted and is now peeling, there is the option to strip it. This is a huge expense and eliminates the cost effectiveness of repainting your aluminum siding.
Painting Your Aluminum Siding Properly
There is no point in painting if you aren't going to do it properly. Proper preparation is key, and if not done right, will lead you to the question of stripping it or replacing it. Neither of those options are going to save you money.
First rule of thumb: when in doubt, consult with a professional. If their first response is to replace the siding and you are not sure that is necessary, get a second opinion. There is no harm in getting different perspectives to make sure you are making the right decision. Why spend the money if it is not necessary?
Like any paint job, you need to start with a clean slate. Any dirt or chalkiness needs to be removed. If there is flaking, it needs to be scrubbed off. Make sure you clean it on a dry day, with little wind. Having a pressure washer will help but using a brush that extends or a pool broom will better on stubborn spots. A vinegar solution or degreaser will get off most of the dirt and chalkiness. If you have rust, look for something like a rust converter to help remove it. If there is old or damaged caulking, remove and replace it.
Make sure you wait 2-3 days to ensure that your siding is completely dry. When it is clean and dry, you are ready to prime. Just like you would inside, ensure that you cover and protect any areas that you don't want to paint.
Do not use a latex primer! The ammonia will cause gas, which leads to paint failure (like peeling). Oil-based primers specific for metal siding are recommended. Oil-based takes longer to dry, but a little patience is okay when it means you won't have to repaint for up to 10 years. For the top coat, use 100% acrylic paint. A satin finish is easier to clean, but a flat finish will hide any imperfections (like any minor dents or dings).
Painting Aluminum Siding is Another Green Perk
There are many benefits to aluminum siding. It is a great insulator, saving you money on your energy bills. It is also waterproof, insect proof, fire resistant, resistant to mold and mildew, won't rot or swell, is non-corrosive, and wears better in colder weather. It takes very little energy to manufacture and it will never end up in a landfill because it can be remelted and repurposed into something new. So, when contemplating on whether painting aluminum siding is worth it, add up all the benefits and enjoy your savings.